*** You can read more reviews on Yelp! ***
"I have been using Dani as my dog walker and pet sitter for over a year and can say I would highly recommend her. The company has been wonderful about addressing behavior issues with my dogs that a prior dogwalker was unable to deal with. My one dog is no longer leash aggressive and has stopped pulling on the leash when walking. My other dog can now peacefully ride in the car without non stop barking.
"I must also commend Dani on her calm response to emergency situations. My dog Basil ruptured a disk in his back which she noticed when she came to pick him up for his walk. I was immediately called and Dani even took him to his vet and waited until I arrived. She has done this on two occasions and I am completely confident with the way she handles health or safety issues with my pets. I have found Dani to be professional and dependable. More than that they have been extremely flexible and accommodating to my busy schedule and the changing needs of my dogs. As much as I like Dani, my dogs are even bigger fans and on the weekends stare out the front window waiting for their walk." -
- Sheila K. Robello, Esq., Basil & Monte, March 31, 2014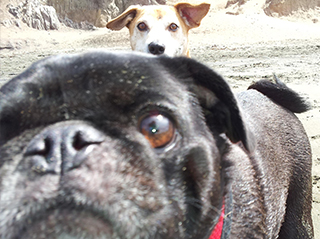 5 Stars (Facebook) - "I love Dani & Keith. They take great care of my dog Mahalo. She really loves them. I trust them with my home and the most important friend in my life."
— Brandon S. & Mahalo, January 10, 2014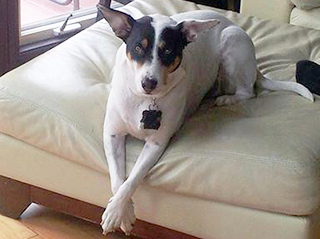 5 Stars (Yelp) "I needed care for my two cats while I was on vacation for a few weeks. Dani and Keith were totally devoted to their care -- they listened and took notes while I told them all about my kitties and their care. While I was gone, they emailed me with pictures every time they came over, and I returned to happy and healthy cats. They were fantastic caregivers and really nice people too. Highly recommended."
Jeremy B. & Marvin and Floyd, February 23, 2015.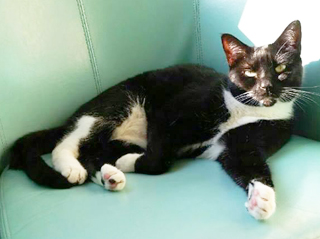 5 Stars (Yelp) "Our greyhound has been looked after by Dani and Keith a few times now and we are so pleased they are there. Greyhounds are pretty sensitive dogs and need special care - which Dani and Keith provide naturally - we love getting photo updates and seeing him 'cockroach' a true sign of happiness...Dani and Keith really do care for our dog so well that we can leave with no worries...thats just a great feeling."
Patrick D. & Trigger, March 23, 2015.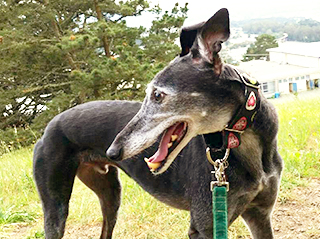 Here's a review from Dani's previous pet-care company:
"We were in desperate need for a Dogwalker for our corgi, Kaja. Kaja is a rescue we adopted that has special needs. Having previously been fired by two different dog walking agencies we didn't know where to turn. We heard about Portero Tales through our previous walker who highly recommended their service and thought they might be a better fit. Kaja is highly anxious, afraid and can become aggressive. I called Portero Tales and met with Dani and Amber P. within an hour. They were professional, friendly and above all they listened to our concerns surrounding Kaja's needs. Amber has been doing private walks with Kaja ever since. She is amazing! Amber bonded with Kaja immediately. She really took time to understand Kaja's personality and how to handle her quirks.
"Amber is gentle, very informed in animal behavior, caring, flexible and trustworthy. We have noticed a huge change in our dog. She is much more relaxed, happy, and looks forward to greeting Amber with big smiles and a wagging butt. Kaja's aggressive behavior has stopped! She has even lost weight and is looking more athletic. Amber is a perfect fit for us. There honestly could not be a better person caring for our dog. I have total confidence in Amber's skills and have great peace of mind knowing I don't have to worry about Kaja when we are away. Amber genuinely loves working with animals and has a real gift with them. It is nice to know she cares about our dog as much as we do. I don't know what we would have done without Portero Tales and Amber. I cannot recommend them enough."
- Nicole J. Pacha & Kaja, March 14, 2014